Help Us Create An Unforgettable Experience! Or, Showcase Your Local Products!
Join us every Thursday between 6pm and 8pm at Memorial Park for free, family friendly programming, food vendors, arts and crafts and giveaways!
Grab a blanket and those you love most and meet us there!
We have lots of information to come, but we want to share the schedule with you to this point. We've got some incredible Canadian artists coming through, including many Juno award nominees!
We're taking all that's great about our summer event and delivering a new series from within the beautiful Capitol Theatre in downtown Port Hope.
Hibernate Festival will celebrate diverse voices on a historic stage with music, local food and drink, collaborative art installations and a feel-good vibe that is next to none. Think of all the great things that Cultivate Festival has to offer. Now imagine all of that in the beautiful Capitol Theatre in Downtown Port Hope.
Welcome to Hibernate! We'll be bringing you four shows over four months to help keep you cozy and filled with inspiration during the coldest time of the year!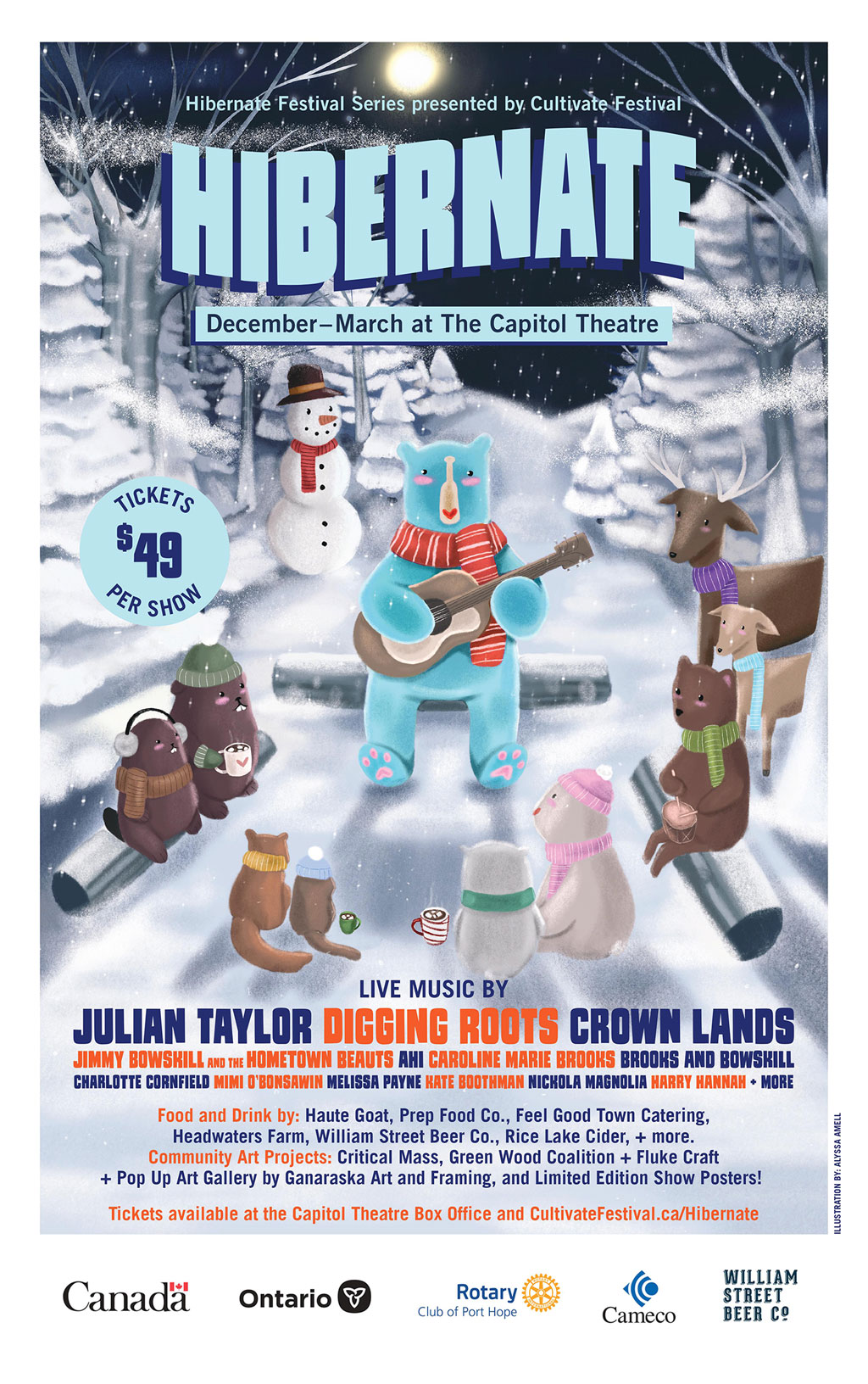 Sign up for the Good News Report
The Cultivate Festival Newsletter
Sign-Up for our email list & get notified of upcoming promotions, events & what's happening with the Cultivate Community!